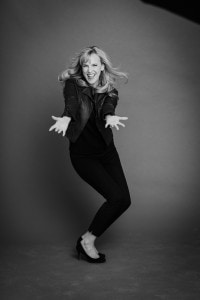 Happy happy holidays to you! I will be taking the rest of the year off of work to focus on family, reflecting on 2016 and planning for 2017. My responses back to your messages will not be as quick as usual but I will do my best to get back to everyone who writes me.
I also will be taking a break from my usual, weekly articles for the remainder of the year. They will resume again in January and I'm so excited for the new direction of the articles! I'll still be sending things to you for the rest of December but it will have a different focus.
For this week's article, I wanted to answer two questions I am asked frequently- what is coming up new for 2017 and how can I work with you?
NEW AMAZING THINGS I'M STOKED ABOUT:
I will be launching a new website soon! I am so excited about it. I have the first draft of it in hand and I almost cried I loved it so much! New look, new copy, new functionality. The new site really reflects the current level of my business and what I'm doing and features my articles and podcast. I LOVE IT and can't wait to show you.
I have a podcast that will be launching in January 2017. It is titled Be Your Own (S)expert. I have recorded over 30 interviews already and am blown away by the incredibly interesting and inspiring people who I've shared conversations with for it!
I am hosting the first BodySex Summit at the end of January. It is a virtual conference and sales for it will launch soon. I interviewed the facilitiators who are trained with the famous Betty Dodson and Carlin Ross duo. We talk about the incredible experience of participating in BodySex workshops, what it is like to run our own BodySex workshops all over the world and talk about our work within sexuality outside of BodySex. It will be aired throughout the weekend and is a DON'T MISS kind of event!
I am going to be traveling less internationally and doing more domestic retreats and speaking gigs. Look below for more details. As the events draw closer, look to my website and social media to get dates and times for each event.
I have several new products and projects that will be featured in 2017 and I'm DYING to put them in the world and into your hands. I've been working really hard on them and can't express enough how thrilled I am with how they've turned out. I'm such a nerd-I fantasize about how many people they are going to help and how they could help change the sexual culture I write about weekly.
. I am working on the concept of a documentary this spring/summer with the working title "Finding Sexy". Details are hush hush right now but I'm telling you, this film is going to be EPIC!!
I have a philanthropic arm of my business and it is called The Super Jewel Proejct. I will be launching lots of information about it in January but in the meanwhile check out the website: thesuperjewelproject.com. This is my heart's project and I can't WAIT to get it out in the world too and start making some women smile!! 
EEEK! 2017 come here quicker!
in 2017 and GREAT holiday gift ideas to put on your wish list or to get for your lady!
My new website will have all the juicy details but I wanted to give you a down and dirty run down so you can pick how you would best love to connect in 2017.
One on One Coaching.
I work with women, men and couples virtually. I do this in several ways—whatever makes sense for your needs and schedule. You contact me (drjulianamorris@gmail.com) and my assistant sends you a link to my calendar to set up a ½ call with me and to fill out a short questionnaire. We talk and if we are a fit then I send a proposal package. You pick the package that fits you best and we start rocking n rolling!
MASTER CLASSES.
I will be leading multiple on line classes this year. You pick the topic, sign up and show up each week for the on line call, do the work in between our session and enjoy the sisterhood, the transformation and the new energy our work brings to your life!
 Be Your Own (S)expert —General.  6 Weeks.
Be Your Own (S)expert —New Moms.  6 Weeks.
Be Your Own (S)expert —Recently separated/divorced.  6 Weeks.
Be Your Own (S)expert —Women in Recovery. 6 Weeks.
The Wanting—- 6 Week course (follows my new product coming out February 1 about libido/desire)
Finding Sexy— 6 Week course (follows my new product coming out this spring)
ON LINE "INNER COURSES"
My InnerCourses are on line classes that come to your email once a week and have a mixture of videos of me teaching you the topic, worksheets to work on during and after the lesson and some really fun activities between them. I also have a FB private group that goes along with them.
I have the existing Be Your Own (S)expert e course up on my site! It is my go to course that gives you a great dive into my philosophy of sexuality and step by step process of becoming YOUR own (s)expert. It is 6 weeks and go as your own pace. It is fun, informative and inspiriting!
The Wanting. This is a course that focuses on libido or desire. This is for a woman who has lost a connection with her libido and is ready to change this for herself, her future and if in a relationship her relationship. It is a 4 part series and is a combination of videos, worksheets and assignments in between. This 5 week course looks at desire holistically and follows my belief that the true work is defining it on YOUR terms and determining what you want your desire to look and feel like. Sale starts this week and the product will be in your hands February 1!
Finding Sexy. This course walks you down a fun and inspiring journey of finding sexy in your life. It explores the difference of BEING sexy vs. FEELING sexy. On YOUR terms. This is light hearted and pushes you a little bit outside your comfort zone and take you to a whole new level of sexy in your life! This course will be launching in the spring.
RETREATS
Be Your Own (S)expert– One Day (10am -4pm) In Virginia.
Be Your Own (S)expert –Weekend (Friday early evening to Sunday afternoon) In Virginia but also domestically. I plan retreats and will advertise locations and dates. I also have groups of women who gather and ask me to come to their location and lead retreats. I love doing both.
Souldust Camp—April 21-23 outside of Seattle, WA
Skinny Dip for the Soul with Souldust—June 23-June 30 in Ibiza, Spain.
SPEAKING GIGS
I am currently working on my speaking schedule for 2017. I am REALLY excited about the opportunities flowing my way and can't wait to share them once they are ironed out. If you are interested in me speaking to your group/conference, get the requests in soon because I will be closing out book my speaking availability by February for the year.
I get asked how to help what I am doing:
I love that you read my articles and I love hearing your comments, stories and questions. Talk about the articles, think about the topics. The new conversations and reflections are really what matter to me! Share the articles, comment on the topics, 'like' the post—I care you read them and start thinking new angles on this topic but FB cares about the shares and comments to let it reach more people's newsfeeds. So if you feel inclined, give the articles some FB love.
I'll be in touch before the new year but until then, have the happiest, sexiest, most fulfilling holiday season.
Xoxo,
Dr. Juliana