REVEALED The Course has the power to change your life if you let it.

Join the community and the movement for being fully and authentically who you are.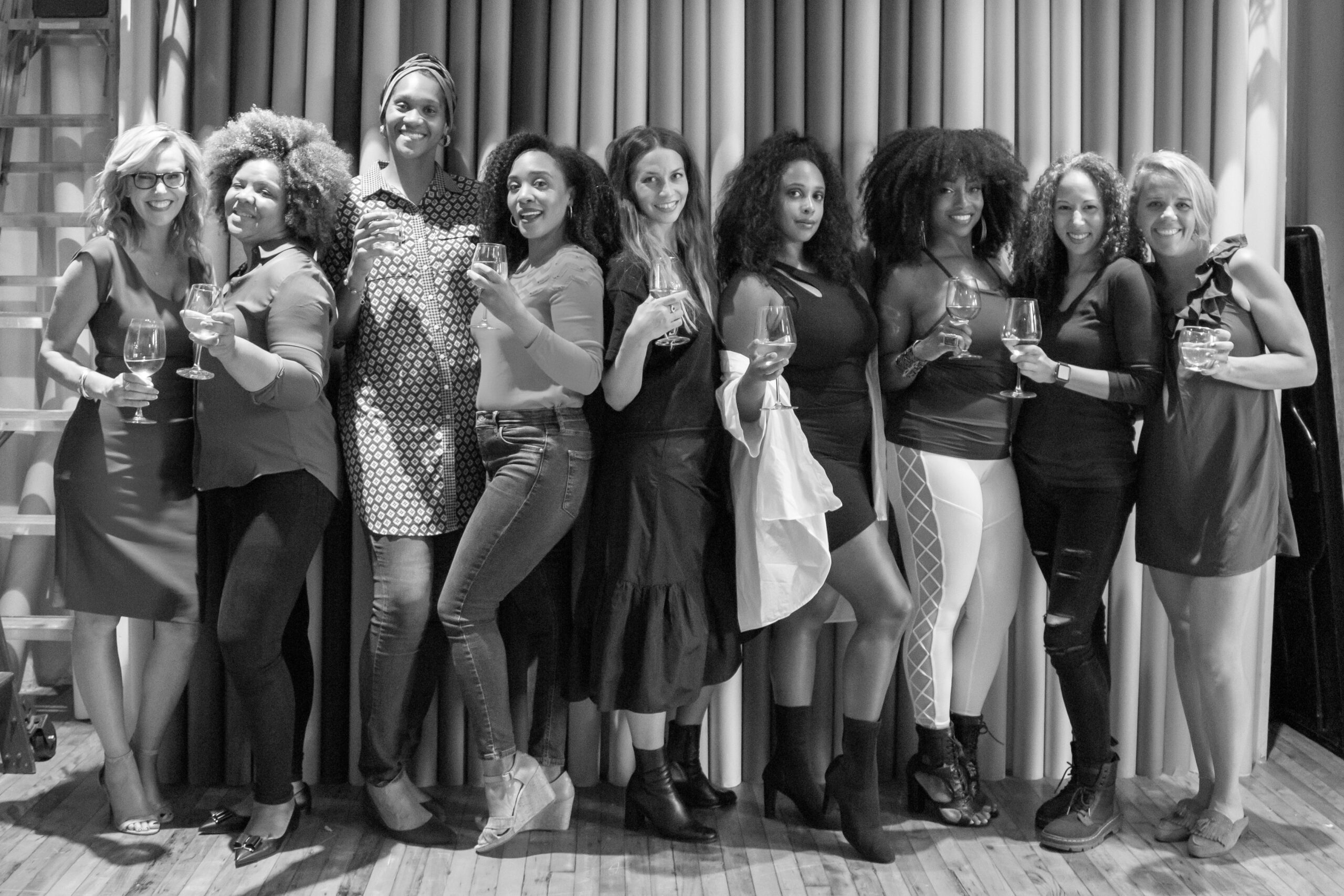 "REVEALED allowed me to excavate my sexual story and own the important role pleasure plays in my life. The weekly journaling prompts pushed me to turn inward and sit with the unexamined stories I was allowing to define my sense of self-worth. I oscillated between a tremendous amount of joy and shame around how patriarchal, colonial thinking was limiting my self-expression. The group discussions helped me to process the power of storytelling, and in sharing my stories, I was ultimately able to rewrite my past in a way that serves me instead of imprisoning me. REVEALED is for you if you're seeking a community of like-minded people learning to love all parts of themselves. Join if you're ready to confront the uncomfortable background noise preventing you from being free."
Experience deeper intimacy with yourself and those in your life, not just sexually
Confidently make decisions and manage the intended and unintended consequences of them
Strengthen your resiliency skills and break down personal protective walls
Become a better listener through witnessing other's REVEALing
REVEALED will allow you to:
Speak comfortably about sexuality in a healthy, open manner to people of all ages
Bravely approach your sexual encounters with intention
Discover what you want and don't want, honestly and authentically without shame
… begin your life-long journey of knowing, appreciating, and acknowledging your whole and true self — writing your own story.
What REVEALED has the power to do...
Dr. Juliana was the first to help me with my history of sexual trauma and self-injury. She met me where I was at and challenged me when I needed it. I have come to a place of healing where I can have a healthy relationship with my husband, work with other victims, and write and speak publicly about sexual trauma. Dr. Juliana is THE expert on female sexuality!
I was fortunate enough to work with Dr. Juliana one on one. She is approachable, genuine and keeps it real. I could ask her anything and could tell her anything and knew she wouldn't judge me and would have great information to share with me. She has a positive and inspirational perspective that has changed my life. I already felt comfortable with my sexuality and Juliana took me to a whole new level. Jump at the opportunity to work with her–go to her retreats, take her on line course, join the Be Your Own (S)expert community! You'll wish you had done it sooner!
Juliana's course completely changed my life's direction. She taught me how to ask questions of myself and others, how to take pause before judgment, and to find peace and acceptance with my own needs and thoughts. She taught me to feel confident in my own skin and to feel brave in exploring my desires.
Attending Dr. Juliana's retreat far exceeded my expectations. I never anticipated it to be so pampering! It was incredibly therapeutic, but that was totally masked by the fun and the warmth of the environment. I also loved that it seemed to meet everyones unique needs related to sexuality. Dr. Juliana is a gifted facilitator who is clearly a specialist on the topic, yet she is totally real and relatable. I LOVED the experience, gained so much, and DEFINITELY encourage others to participate!
Dr. Juliana developed and delivered an engaging and invaluable workshop on women's sexuality. Her expert delivery of the material demonstrated someone who is very experienced, dynamic, and competent. She very successfully and comfortably involved the participants in a topic that can be very complex to discuss. The workshop was educational, reflective, and fun. What stood out to me is that she constantly invited us to engage at our individual comfort levels in an environment that was emotionally safe and nonjudgmental. Not only did the workshop help me grow personally, it provided me with great reference material to use in my professional practice. I recommend her highly!
After attending Dr. Juliana's retreat I felt both encouraged, supported and empowered. The workshop not only provided educational opportunities, but inspired me to grow and understand spiritual, cultural and emotional connections and responses of my body and mind towards sex and relationships. Although I was meeting Dr. Juliana for the first time, her kindness, knowledge and approach created not just a safe, but enlightening environment that opened doors for our small group to discuss cultural, social, health and emotional influences on each person individual journey of pleasure. If you have a chance to go to Dr. Juliana's workshops or classes, you will feel renewed and inspired!
REVEALED's 10-Session Program is $1600 USD.
$500 USD non-refundable deposit.
Payment plans available upon request
10 Months
2-hour virtual live session each month September / October 2022 – June 2023
See Safe-Space Guarantee below
Our sexual stories are intrinsically part of who we are and how we show up in the world – part of our complex tapestry. REVEALED is a course designed for you to discover and share your sexual story.
Memories, profound moments, and experiences that define who we are are often left in the dark, discussed only in whispers and half-truths, hidden behind jokes, buried in taboo.
If you can already feel your cheeks flush thinking about an "embarrassing" moment during intimacy, if there is an experience that feels unspeakable and hard to verbalize, if you're whisked away to a faraway fantasy remembering one of those nights of toe-curling rapture, if you're dreaming of a safe place to spill your intimate longings, having flashbacks to that back-seat-of-the-car moment from highschool, etc…YOU are in the right place.
Regardless of the story you are ready to tell, how you identify, how you present yourself to the world, the body that you're in — REVEALED is ready to support you craft it, share it, and release it into a safe and loving container where it will be held without judgment, bias, or fear of rejection.
REVEALED's
Safe Space Guarantee
REVEALED is a course for everyone. If you actively participate, give your all, come with an open mind and heart, and join the live video chat sessions / weekly lessons for 3 weeks and feel as if you haven't learned anything about yourself, feel like the experience is not for you, or you find it to be an unsafe space for you we will refund your full investment.
We will be in touch with an exit interview that must be completed before the refund to make sure we better our program for future participants.
We're all sexual beings and we all deserve a safe space to shed shame, express vulnerability, and be seen.