An 8-Week (inner)course designed to get you awakened & aroused.
WATCH THIS VIDEO. YOUR (SEX)LIFE DEPENDS ON IT.
Let me guess. You've got a secret … 

Something that you don't admit to a lot of people.
Possibly not even to your partner; perhaps not even to yourself.
It may be clear cut—a sexual desire that you used to have and have somehow lost along the way. 
Perhaps it's more complicated—your passions muddled and damaged from trauma, body issues, low self-esteem or mental heath.
The Truth Is: You. Are. Unsatisfied.

I know you're reading this right now,  wanting to do something about it.
You want to regain this part of yourself that you lost (or never had!).
You want to believe the voice deep down that is whispering, "It doesn't have to be like this."
Listen to that voice. 
There's a More Vibrant, Sexy, Awakened YOU Just Dying to Surface.
Where is she now?
There are some nasty culprits getting between YOU & the SEX LIFE YOU WANT.

Stuff like: 
Incorrect information

One-size-fits all 'tips and tricks'

Societal pressures

Stressful expectations

Past wounds, traumas, moments you don't even realize have stuck with you
Menopause, medical or mental health
Your relationship itself
And it's likely showing up in your life like:
You rarely ever want to have sex

It's been a

long ass time

since you felt vibrant inside

Your relationship is suffering because of your lack of, or mismatched desire (you or your partner want more sexual connection)

You're left looking at people in touch with their sexual selves and wondering

how in the world

they have it and what your life would look like if you did too
Get excited. Your SEX LIFE is about to get HOT!
Welcome to
The Wanting

— 

an online, (

inner)

course to help you reclaim your sexual desire, connect more deeply to yourself, and define what it means to be a (s)expert…on your own terms.
Oh, and it will help you have better sex.
But would you believe me if I told you that's only the half of it?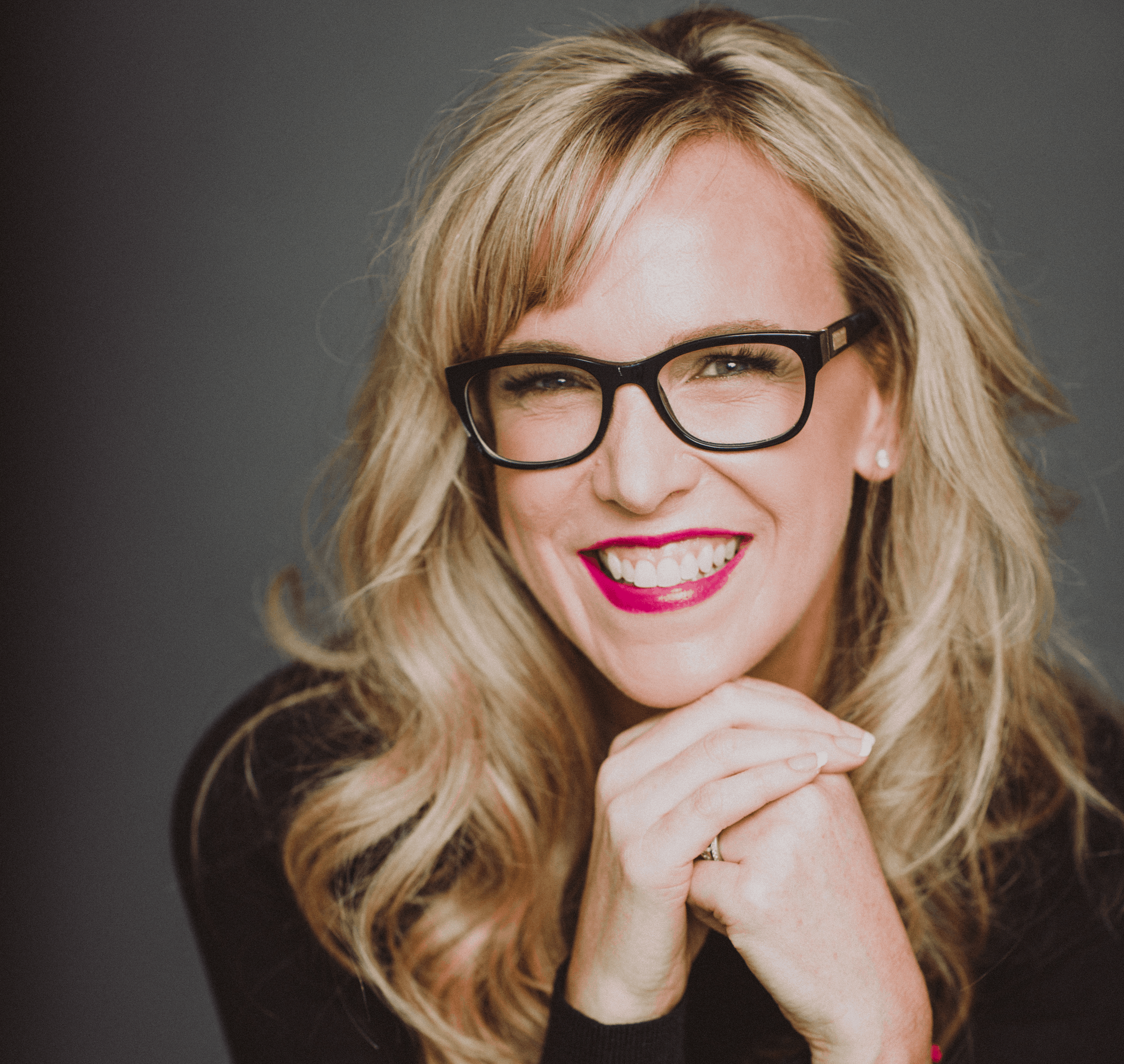 IN A RELATIONSHIP OR SINGLE,
you can unleash your inner desires again.
Maybe You're Feeling Like:
You've disconnected from your body and your fire. Desire is just shut down and body parts are numb.
When your partner looks at you a certain way, you wish you could just just drop everything and enjoy the moment, but hey you're doing the dishes and somehow sexy time is the last thing on your mind.
Your sex-drives just "don't match" and you're letting your partner down.
You are afraid if you and your spouse don't "fix" this part of your relationship, your relationship may end.
Sex has become another chore not something you really look forward to. 
Embarrassed about your wants/desires, it's a struggle to talk about them.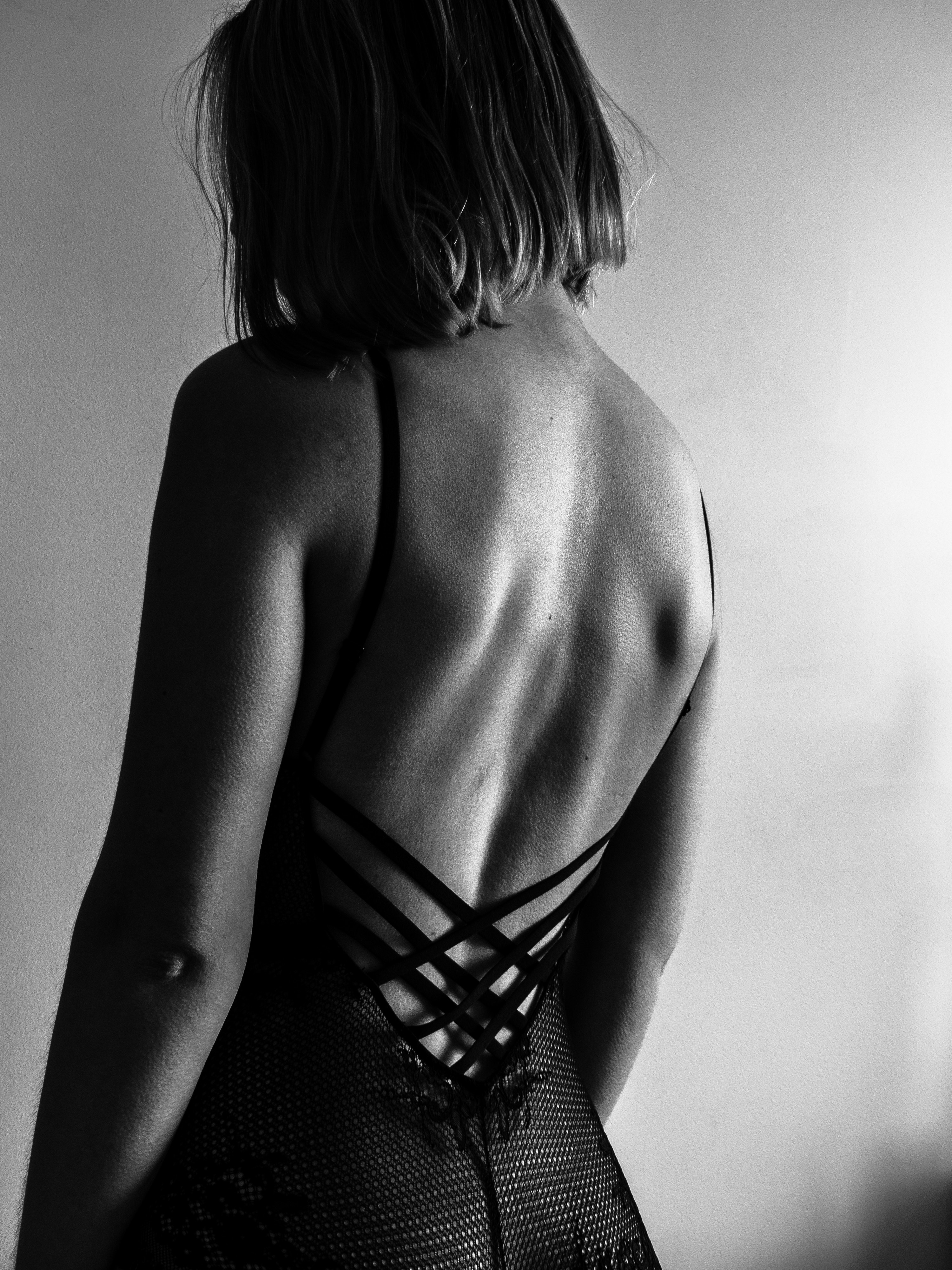 Now Imagine:
Being able to MAKE LOVE vs. wanting to 'get it over with'.
Feeling and BEING SEXY. Actually seeking out that sexy time again.
Getting to know yourself better. UNDERSTAND YOUR BODY, especially as you get older.
Being able to be OPEN & VULNERABLE about your desires.
Feeling that SPONTANEOUS desire and that frisky feeling. 
Over 8 weeks you will discover just how to easily regain desire in your life.
No more shame around your feelings, you'll laugh at how fun the entire process can be.
Yes, fun.
Because the way we do things around here will make you feel like you're talking to your best girlfriend…who just happens to have a PhD.
We'll explore 4 Stages of Desire.
We look at the mind, body & soul taking a holistic approach to libido.
You'll learn with fun video lessons + Awakening Assignments + LIVE calls with Dr. Juliana! 
And you'll meet your new girlfriends inside out private Facebook community. Girls-Only style 😉
There's no shame in this game, there's no question too silly; there's just decades of experience packed into an 8 week online course.
What's Inside THE WANTING
MODULE 1
– POWER – 
You're going to learn what desire is REALLY about; Mind, Body AND Soul. 
You'll take ownership of your stories, your wants, your journey – all of it.
You'll be able to drop the shame around your sexual journey. 
You'll be able to pinpoint key things in your past and change the meaning of those stories so you can come from a place of POWER. 
You'll get to know yourself DEEPLY and get your juices flowing again!
MODULE 2
– BREAKTHROUGH – 
We'll get to the underlying cause of anything stopping you from feeling sexy & free. 
You'll be guided to self-assess your hormones, mental wellbeing, medicines, physical, past traumas and experiences, sleep, emotions, physical space, touch, and reactions.
You'll examine what's supporting your desire and what is hurting it (it's likely not what you think it is).
You'll learn how to really be vulnerable and surrender. This is where change comes from.
MODULE 3
– FLOW – 
You'll be able to open up to a whole new you, the floodgates will open. 
You'll finally see how you can easily flip that "dead inside" feeling 
You'll learn to expand, give yourself permission, see what it's like to allow and be able to fully RECEIVE.
You'll shift from lack to abundance, change your old belief systems & STRETCH your limits.
MODULE 4
– DIAL IT UP – 
You'll learn practical strategies to enhance your desire now and in the future.
You'll actually have a plan: you can know the problems, what you have, what you need and where you can get it.
You'll have themes and insights to work with.
Most importantly, you'll have action steps to take to shift yourself, which in turn will shift your sex life, your sexual behaviors, and relationships.
Come on in and You'll Join Me and Your New Girlfriends in our Private Facebook Community!
Here's where all the fun REALLY happens …
You've never been able to experience vulnerability and conversation like this before.
You may be going around thinking you're alone in this and that's just not true.
Entering into this Facebook is like a sisterhood where you get help all around.
The conversation is heavy and juicy and freeing. You'll get so much more with the power and support of the Private Facebook Group.
IT'S TIME TO GET WHAT YOU'VE BEEN

WANTING

!
Join this LIVE version starting September 2018 
this program includes:
4 Juicy Modules to help you understand yourself better and experience the arousal you desire.

Awakening Work to practice in and out of the bedroom.

New Girlfriends to talk freely with about things you normally might feel uncomfortable about

8 LIVE CALLS! AKA …Quality time with Dr. Juliana for instruction, individual sharing & more tailored answers to your heavy questions.

YOUR INVESTMENT ONLY: $1200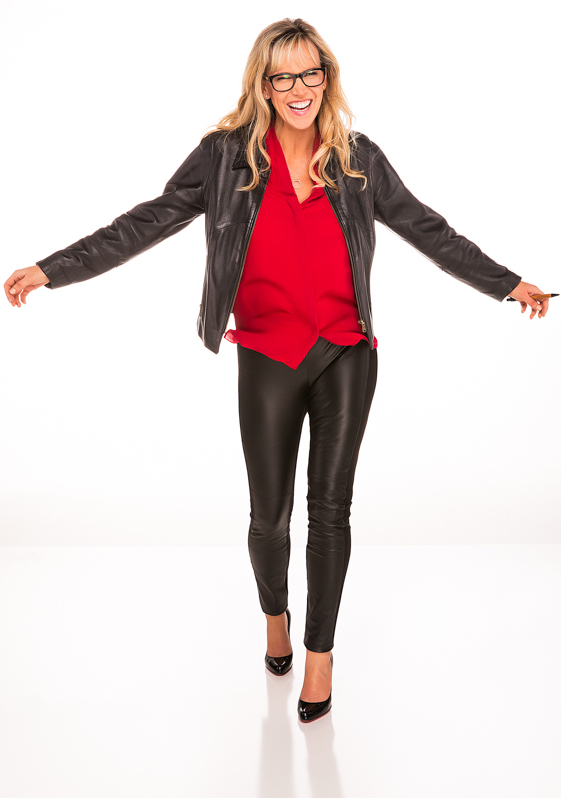 Hey I'm Dr. Juliana!
Phd (S)Expert & your new best girlfriend
"What's a 'normal" level of desire?"
I know you're wondering because this is one of the most common questions I get asked in my sessions and workshops!
Women want to know how they line up, how to make it better after a significant life change (after kids, a trauma, an illness, menopause).
Partners want to know how to 'help' their loved one 'get their desire back'.
It makes me sad that it's almost always asked in hushed, embarrassed tones.
And if there's one thing I feel strongly about it's liberating women in this realm.
There is nothing to be ashamed of about this topic.
I know you are ready—and eager—to have your desire be validated.
And I'm here to help make that happen.
I hereby give you permission to unabashedly explore your desire. 
WHAT WOMEN ARE SAYING ABOUT

THE WANTING
The Wanting is the sex education we all need!
Before the course, I was feeling very disconnected to my desire in general, not really sure what I wanted out of life and not sure how to go about connecting with my desire which seemed to have dwindled with life getting in the way. I was also feeling a little uncertain about whether this course was right for me and shy about joining a group of women and talking about sex, but I began to explore many aspects of my desire and really go into the stories that have shaped me, that I don't necessarily need to carry with me anymore. I was able to release judgements that I had been holding over myself and others which made me feel a lot lighter. I also realised that so many factors for each and every one of us affect sexual desire so this helped me lighten up on myself.
As a result of the course, I feel more in control of my desire and the steps I need to take to get what I want and what I need. I feel more comfortable discussing sex and it also feels like the subject has become less serious and shameful and more fun.  Dr Juliana is amazingly supportive, encouraging and professional. She holds a beautiful space for you to feel relaxed, heard, held and safe.
The experience of taking The Wanting within a weekly group of women helped me feel relaxed and open about talking about desire. It felt supportive and caring and most importantly non-judgemental. It was a relief to connect with other women who have really similar experiences and know that I am not alone!
Before taking Dr. Juliana's "The Wanting" course
I was frustrated by my own lack of desire to engage in any type of intimacy with my husband
. I genuinely wished we had a more consistent physical relationship and that I truly wanted to 
want
 to be with him, but I just had no, well…desire.
I knew it was important to him and to our relationship, so I was thrilled to see Dr. Juliana's course. She made us all feel even more at ease from the first group call.
You'll be guided through an extensive journey of discovery about your own history, feelings, and experiences impacting sexual desire. Her insightfulness and intuitiveness were impressive, and I always ended the group calls feeling they were very worthwhile, and even fun! Conversation flowed easily, and I always felt she was truly listening to each of us, genuinely wanting to know our situations so that she would know where to begin in helping us help ourselves.
Taking the course has opened up so many great conversations with my husband, and I feel like we are on the same page for the first time in a very long time. He now understands some of my hangups (hangups which I didn't even know I had until now!), and we are working together to make sure that we stay in tune with each other's desires. This course has reconnected us in many ways, and I can assure you that my husband would give it rave reviews as well!! 🙂 Thanks so much!!!
The Wanting, gave me access to
stress-free sexy time and conversations about intimacy with my husband, for the first time in a long time!
One of the best things about the course was the small supportive community; hearing stories and personal struggles from other women who came committed to growth in this area of life. Their contributions played a huge role in getting out of my own repetitive point of view.
Dr. J creates the best, judgement-free space in which to get down and dirty with topics that our society has taught us to make wrong and kept in the dark. You will find no better cheerleader for your sexual health and well being. I am blown away and grateful for the weekly experience of being in the course. When she addresses you directly with personal sexercises, explorations and solutions, you know you are in for a deep, meaningful and transformational experience!
Thanks to The Wanting, I now have tools to engage in the relationship of my dreams with my own body, mind and spirit and with my partner.
I felt such freedom and excitement imagining putting these into practice personally and creating the relationship that would support my new growth instead of being held back by a relationship that didn't change as I had.
The Wanting was just what I needed after my experience with an unwanted hysterectomy. At first I thought it was just for someone in a relationship and I couldn't do it but Dr. Juliana explained it was for everyone and she was right. Halfway through the course I started feeling so grateful I wasn't in a relationship so I could focus the information and exercises just on me.
Dr. Juliana is fun, compassionate, knows her shit and The Wanting was something I moved mountains to make sure I joined in every week. I am still in The Wanting withdrawal!
What's the time commitment for the course and how is it structured?
Each module will go over the course for 2 weeks and will include 1 video, Awakened Work for you to do at your own pace and time, and there will be a 1 hour live call with Dr. Juliana and the group. You'll probably want to set aside about 2 hours a week for yourself to watch the video and complete the work from the module. You determine how much time you spend within the Facebook group.
Will calls be recorded? Will all the material be available at once?
You'll get access to each module on it's release date (every 2 weeks for 8 weeks, there is a new module).
Due to the sensitivity of the subject matter, calls will not be recorded for future listening.
The call dates and times are:
What about the work we do? Do any of the exercises involve our partners? Do we have assignments that are submitted, or will the assignments only be seen by ourselves
You can be as private or share as much as you want but nothing has to be submitted & there's nothing you need to do with a partner, this is about YOU. 🙂 The work in between modules involves guided self-reflection exercises , journal writing prompts and steps to complete a concrete, clear plan.
Is there room for exploration and conversation? With who?
Expect there to be conversations that leave room for exploration.  The Live Calls are your chance to share and explore with me and with the group. You can also share in the private Facebook group.
IT'S TIME TO GET WHAT YOU'VE BEEN WANTING!
Join this LIVE version starting September 2018 
this program includes:
4 Juicy Modules to help you understand yourself better and experience the arousal you desire.

Awakening Work to practice in and out of the bedroom.

New Girlfriends to talk freely with about things you normally might feel uncomfortable about

 

8 LIVE CALLS! AKA …Quality time with Dr. Juliana for instruction, individual sharing & more tailored answers to your heavy questions.

YOUR INVESTMENT ONLY: $1200