Be Your Own (S)expert Podcast
with Dr. Juliana
Imagine finding that friend who knows everything about sex and sexuality…and doesn't make you feel weird no matter what you ask. Now imagine she not only has decades of experience…but a killer sense of humor and a passion for empowering women.
Well, you just conjured up Dr. Juliana — host of Be Your Own (S)expert podcast. Providing expert insights, hot & helpful resources, and frank, fun conversations, Be Your Own (S)expert will help listeners feel known, embrace their own stories, and learn how to be empowered in the bedroom—and beyond.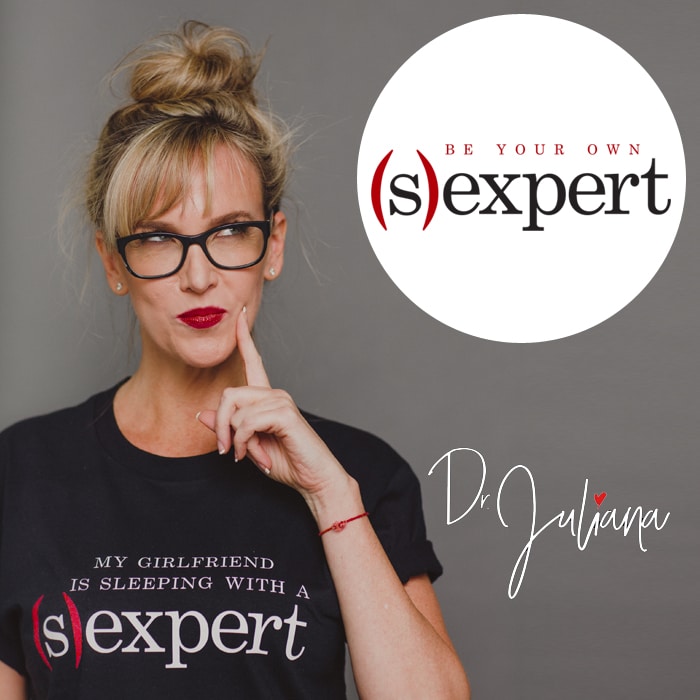 Tune in for the lowdown on topics and issues like:
—advice from experts on how to talk to your kids about sex
—tips on enhancing your masturbation techniques
—male panels on the male perspective of feminine and masculine energy
—Insights from sex workers
—conversations with women just like you who have questions about sex and sexuality
…and start rocking your own world.
Coming in 2018